Makes room for the future!
Schotte is a reputable and modern demolition company. We are specialists in demolition, dismantling, disassembly and environmental work and offer turnkey solutions for our clients, all over the world. Schotte knows the production processes in the industrial sector and is at home in civil projects. Over the years, Schotte has carried out large, complex assignments and projects for many companies. Our many years of experience is known in almost all industries, within both the industrial and civil sector.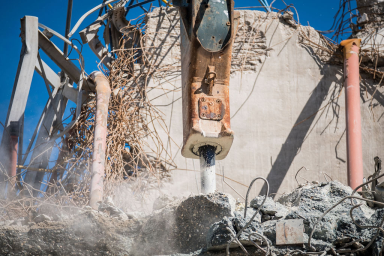 Demolition work
Demolition work
Schotte attaches great importance to quality, working conditions and the environment in all activities. Our certifications guarantee the quality, health and safety and environmental policy during demolition, dismantling and disassembly projects. In addition, we carry out all projects on the basis of a HSE project/work plan and a Task Risk Analysis.