Partial or complete dismantling
Industrial production facilities are regularly renewed, adapted, relocated or even closed. These activities often involve partial or complete dismantling of factories, installations and/or buildings. Schotte is a specialist in the dismantling of industrial parts.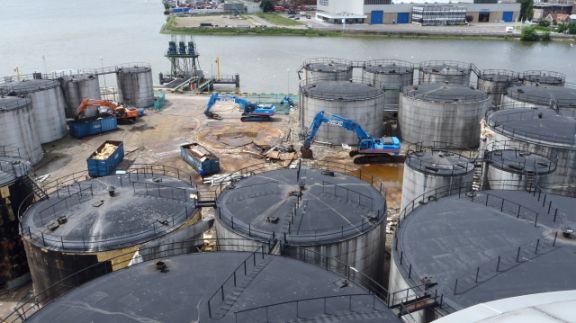 This is how dismantling works with Schotte
Industrial facilities are often complex. Dismantling requires extensive expertise and experience in demolition methods, asbestos remediation, transport and lifting work and environmental techniques. Safe execution of the work is always paramount, without damage, claims or delay. That is why dismantling places very high demands on the professional level of demolition and asbestos remediation companies.
Schotte is your choice for dismantling in:
Chemicals

Petrochemistry

Tank storage
Food products industry
Pharmaceutical industry
Offshore
More information?
Over the years, Schotte has already proven numerous times that it has mastered the craft of dismantling down to the last detail. Our employees are happy to help you with all your questions about your dismantling project.